Genesis Energy required a series of panels for the entrance foyer, which function as an educational aid for the various tours of the plant, while remaining visually engaging for the casual visitor and consistent with the clean industrial aesthetic of the interior.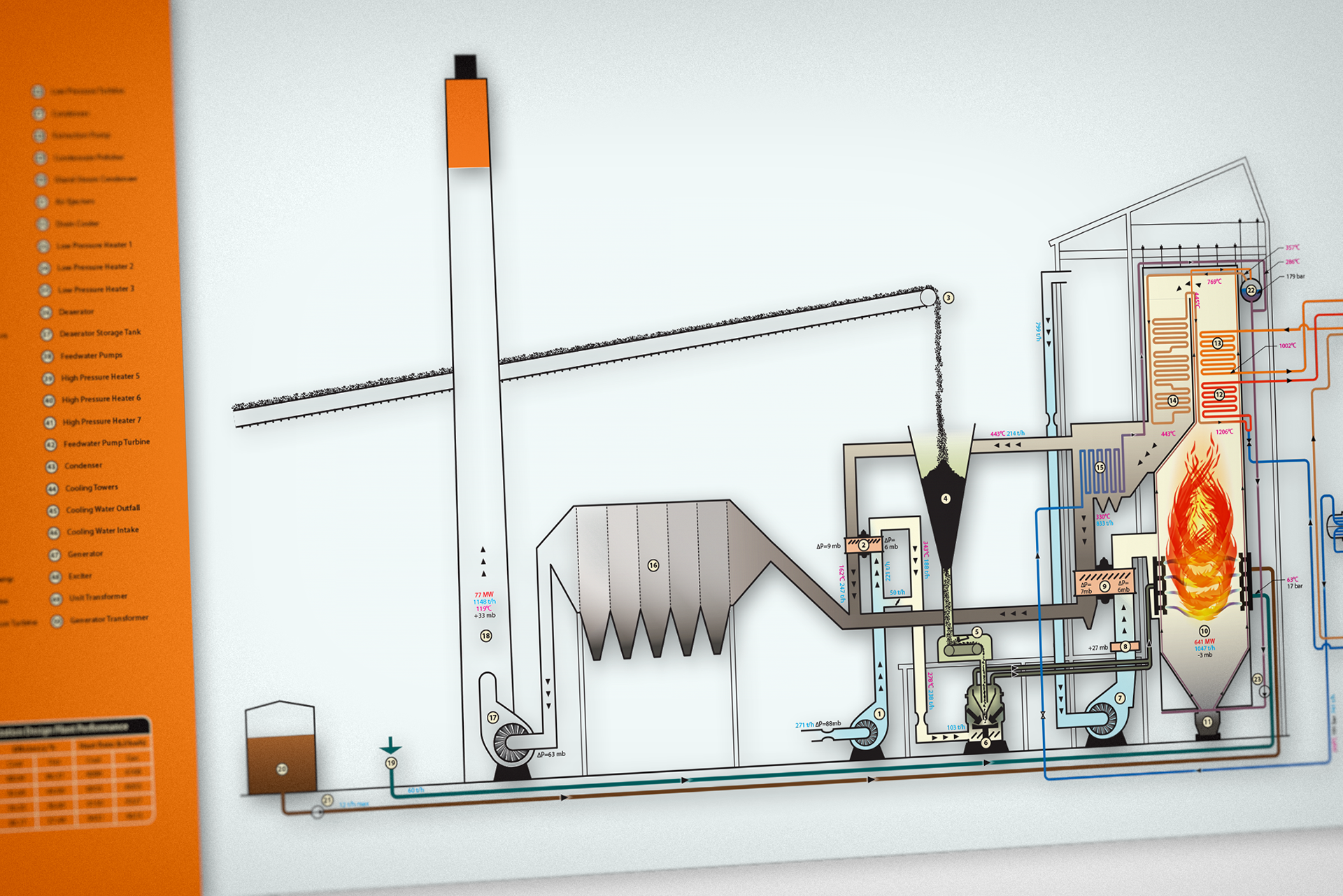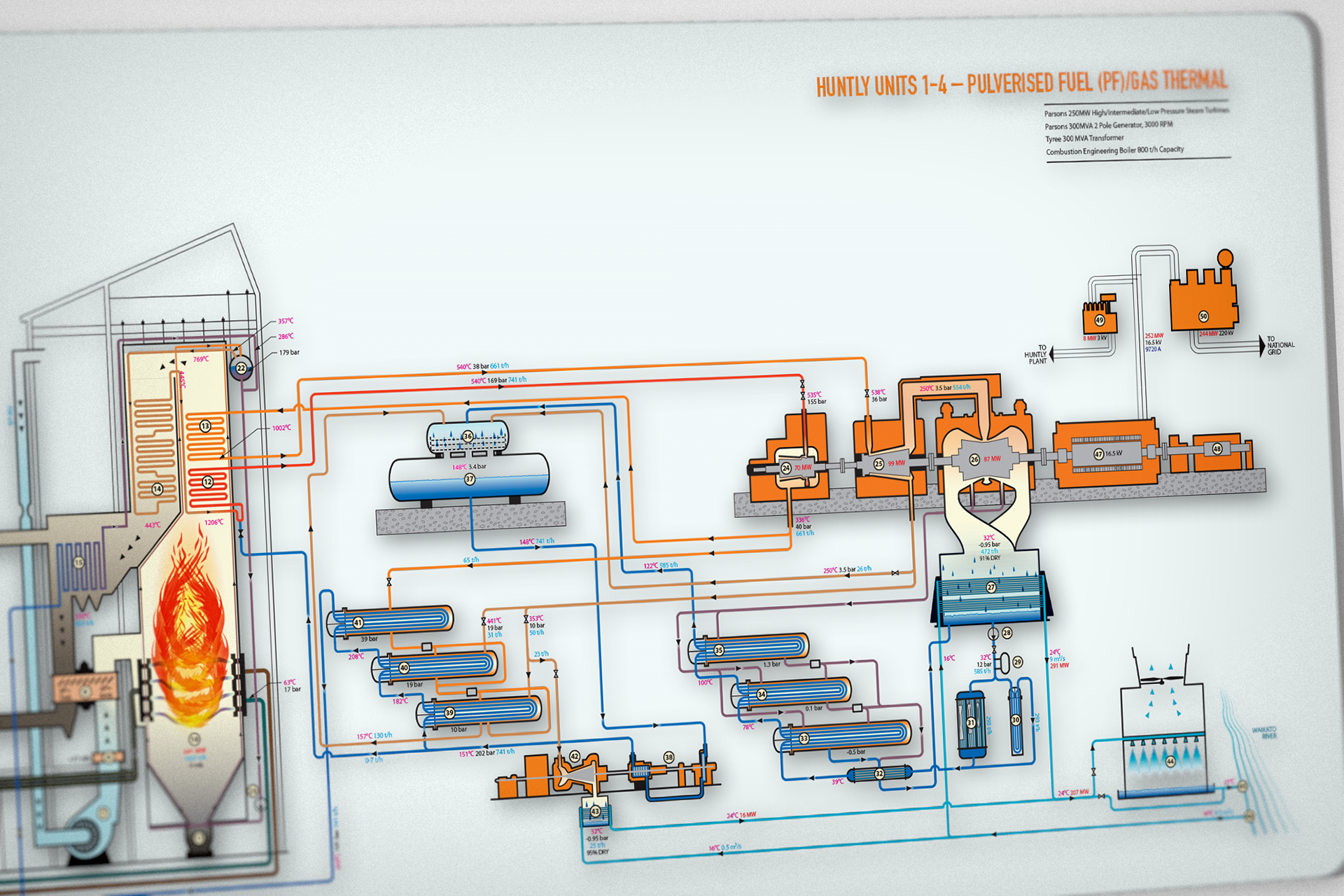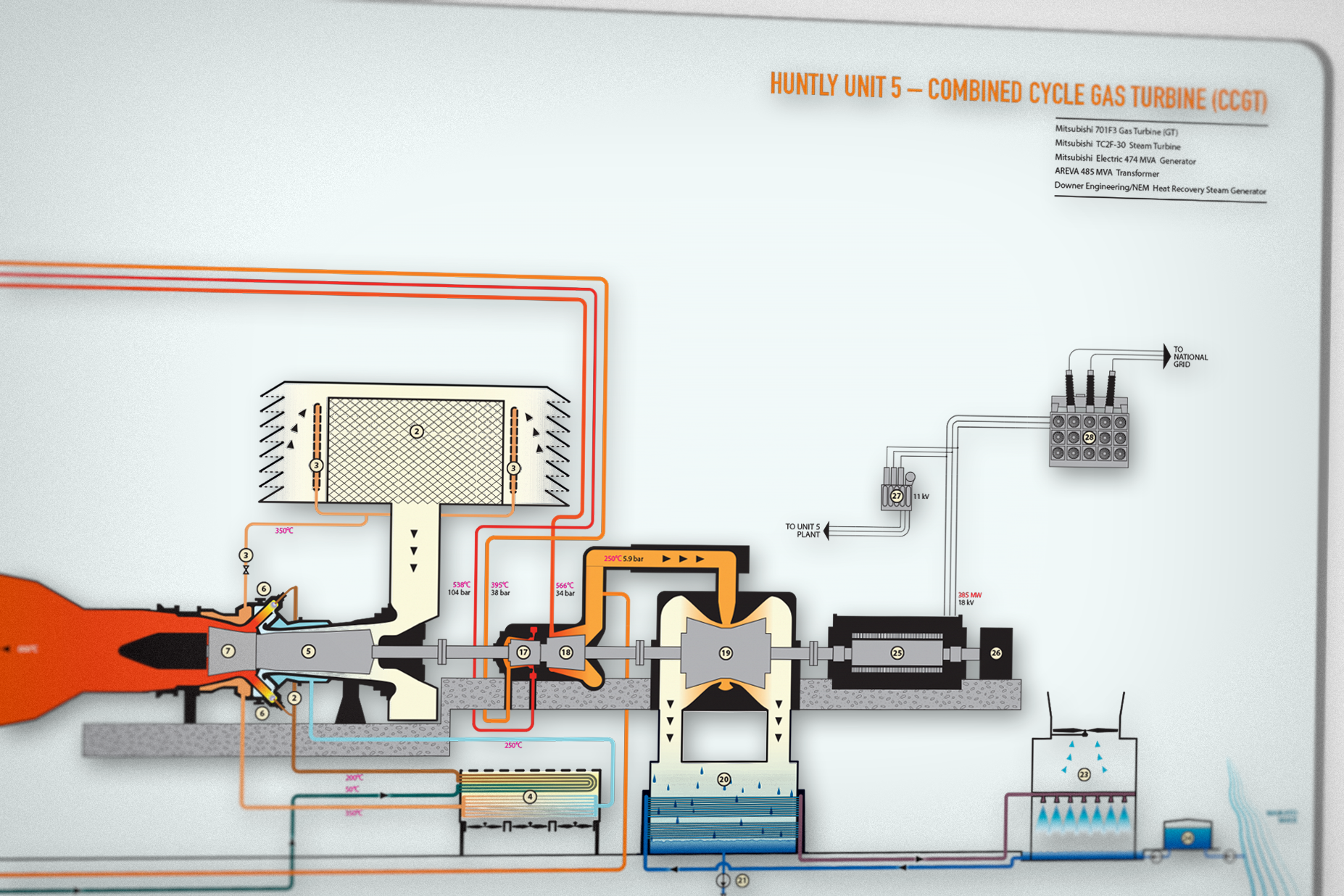 DV8 Creative proposed these large printed acrylic panels (the largest being 3.5m long) and created the technical illustrations to be approachable by all audiences from primary school students to engineers. 
The onsite engineers are justifiably very particular about the detail and visual representation of aspects of the plant they are responsible for, so the process required a lot of engagement at different levels to get the simplicity, clarity and accuracy required.