Kermadec Restaurant
Kermadec Restaurant was a lavish maritime-influenced Auckland eatery situated at Viaduct Harbour. Overlooking the marina and fishing wharves, it specialised in seafood and Pacific cuisine. It was designed by Noel Lane Architects to reflect the diversity of Pacific Oceanic cultures and the variously themed dining rooms contained artworks from key New Zealnd artists such as Max Gimblett, Elizabeth Thompson, and John Pule.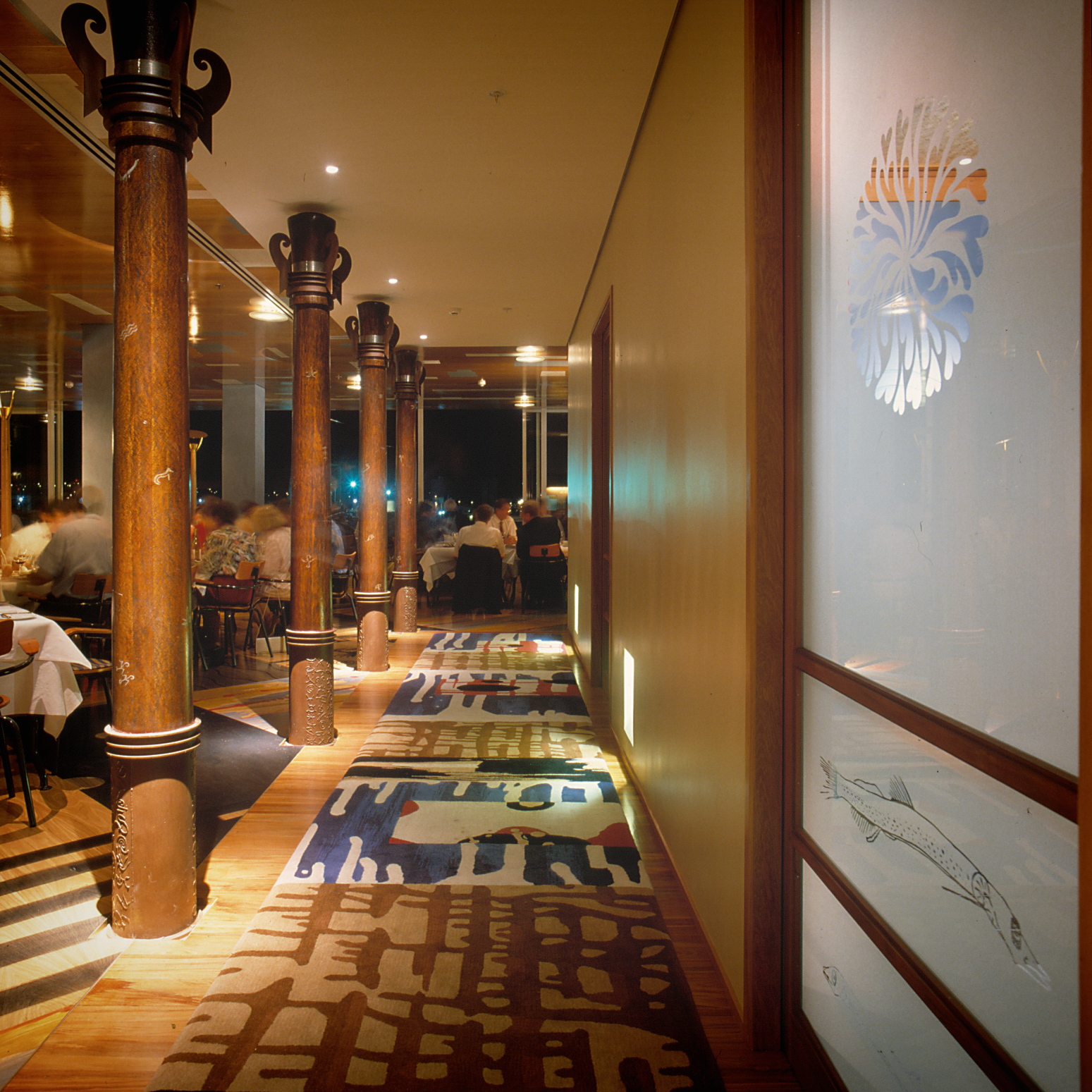 DV8 Creative was commissioned to design and produce decorative glass features throughout the restaurant complex. They included a totally glass-encased interior of a pair of dining rooms based on traditional Japanese design principles, but with an unusually beautiful and unexpected decorative theme.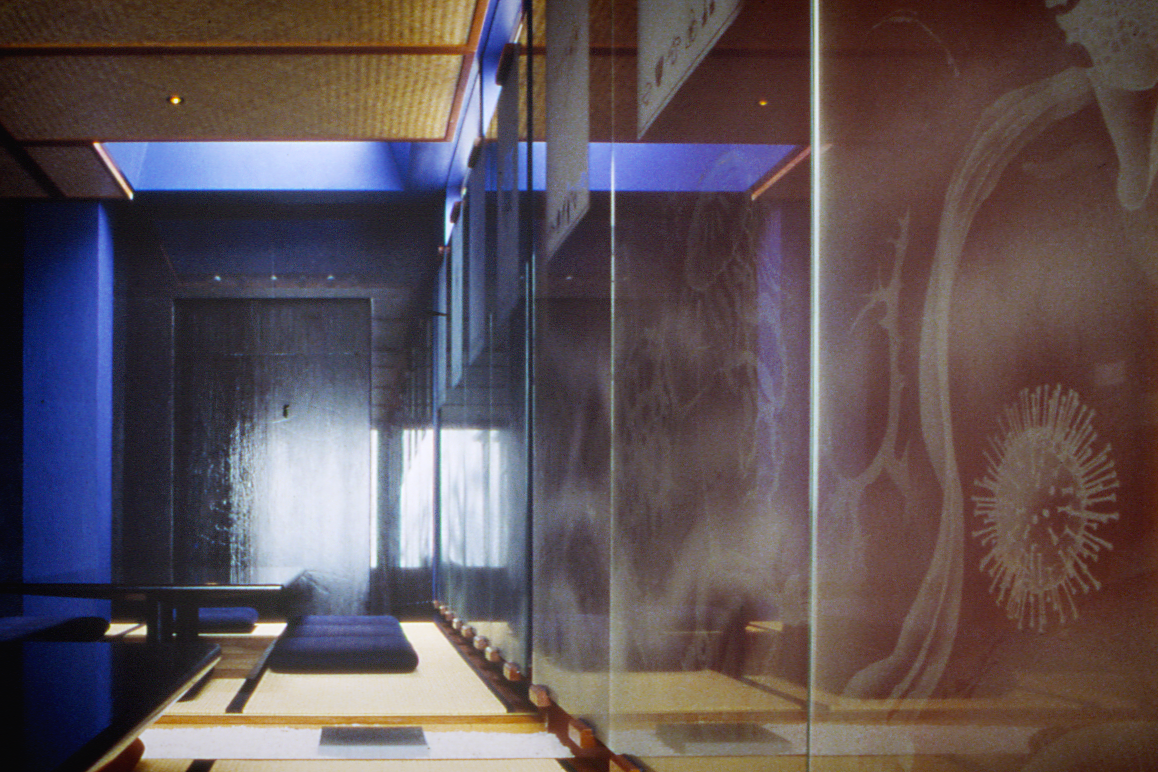 The oceanic theme was explored with macro-scale marine protozoa and crustacea carved into the glass. The graphic possibilities of these extraordinary creatures were further exploited decoratively on screens doors and furnishings.